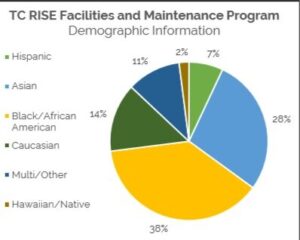 In January 2019, MHA's Careers Task Force began discussing the potential of partnering with an organization called Twin Cities R!SE (TC R!SE). The mission of TC R!SE is centered around personal empowerment leading to meaningful employment opportunities. The organization recognizes that a good job is a pathway out of poverty,
Read More »
INTERESTED IN TWIN CITIES R!SE NEWS?
Sign up for the Twin Cities R!SE e-newsletter. We do not share your information with others.